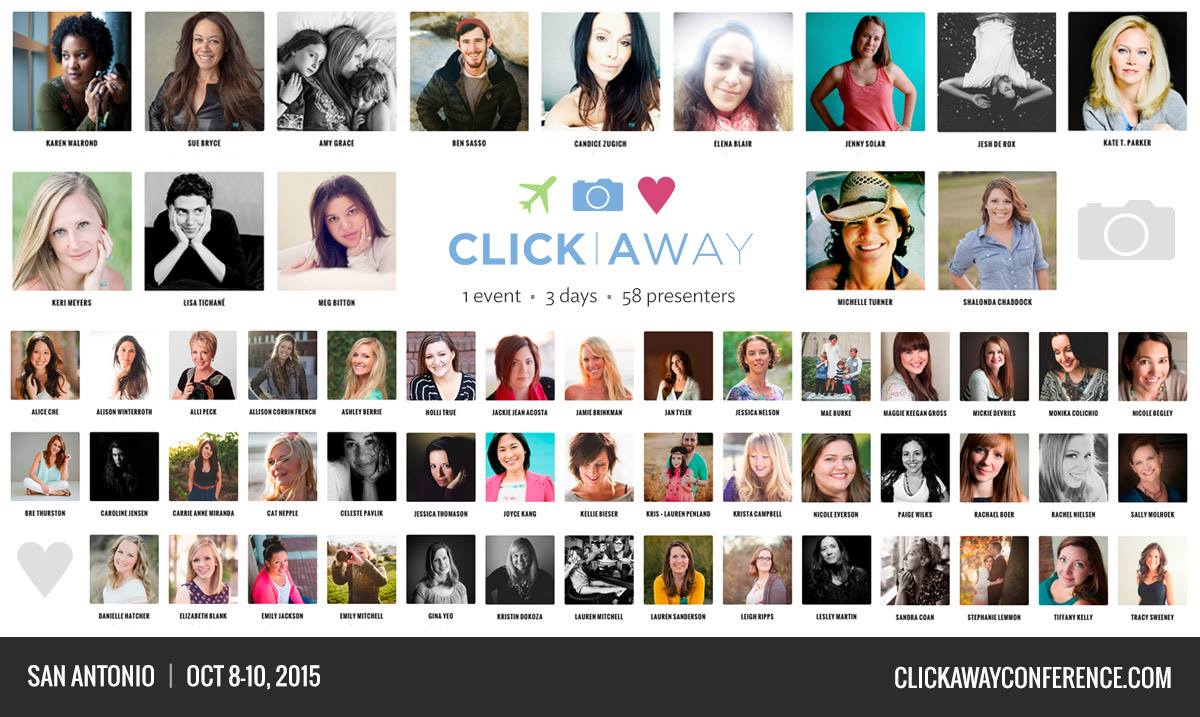 I am so honored and excited to be teaching at this year's Click Away Conference.  This year the conference is in San Antonio, Texas from October 8th – October 10th. There is an incredible lineup of speakers this year and I am so excited about my schedule already!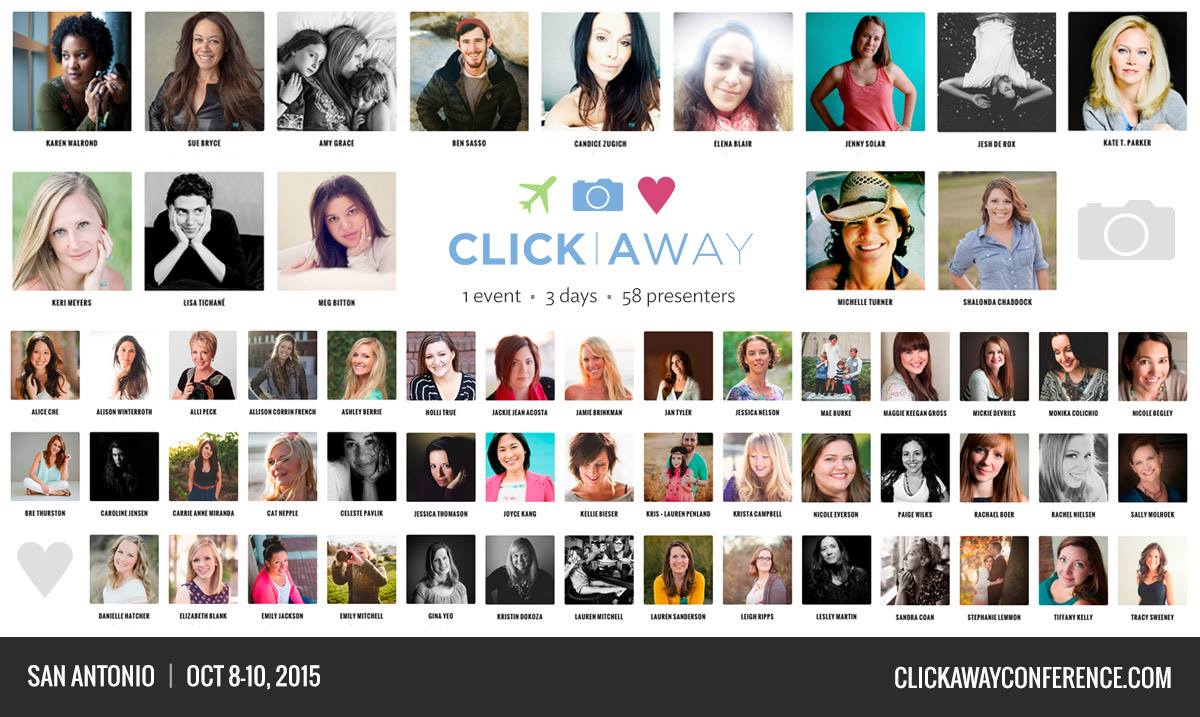 The scheduling has changed this year (for the better!) and there are a lot more hands on shooting classes that are available for everyone. I can't wait to see my friends from all over the world in person again and I have no doubt that it will be a highlight of this year! If you didn't have a chance to attend last year, definitely try and make it this year!
This is what I will be teaching this year:
08 Oct 2015
3:15 PM
Salons, Programming Rooms, Outdoor
09 Oct 2015
10:15 AM
Salons, Programming Rooms, Outdoor
09 Oct 2015
5:30 PM
In and Around San Antonio
I would love for you to join me there! The conference has only been open for a few days and it is already over 50% sold out. I would definitely grab your ticket sooner rather than later!