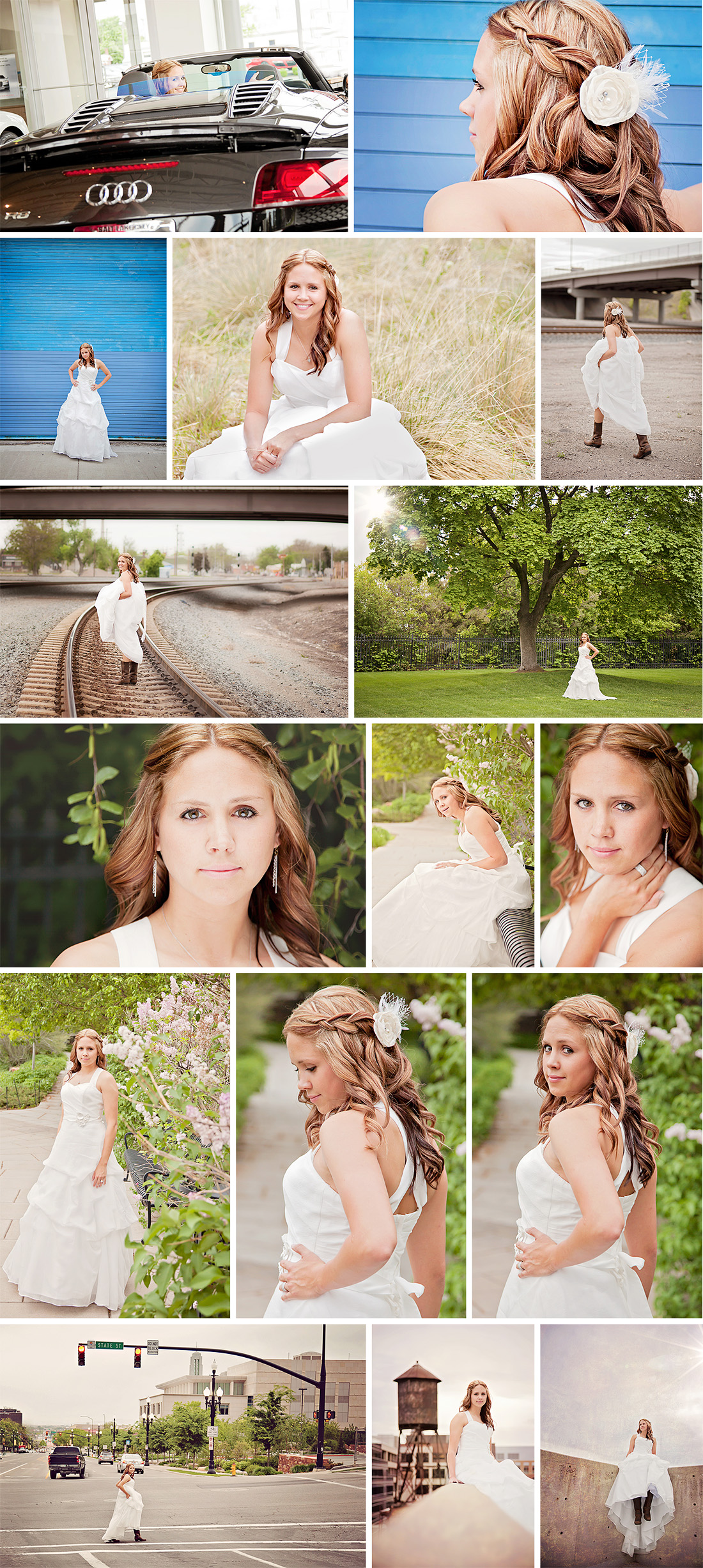 There are so many great places to photograph bridals in Utah. We pretty much have any kind of backdrop – urban, nature, beach or rustic and most of them are a very short drive. When talking to Morgan, we had decided to photograph her bridals downtown. We wanted a mix of urban and nature. There are some great parks downtown, so we were able to get both!
As we were heading down there, we decided to stop at the Audi dealership and see if they would let Morgan change into her wedding dress. Of course, they were very nice and asked if we wanted to photograph her in the showroom. How could we resist not taking a few photos in the R8?
Morgan looked absolutely beautiful!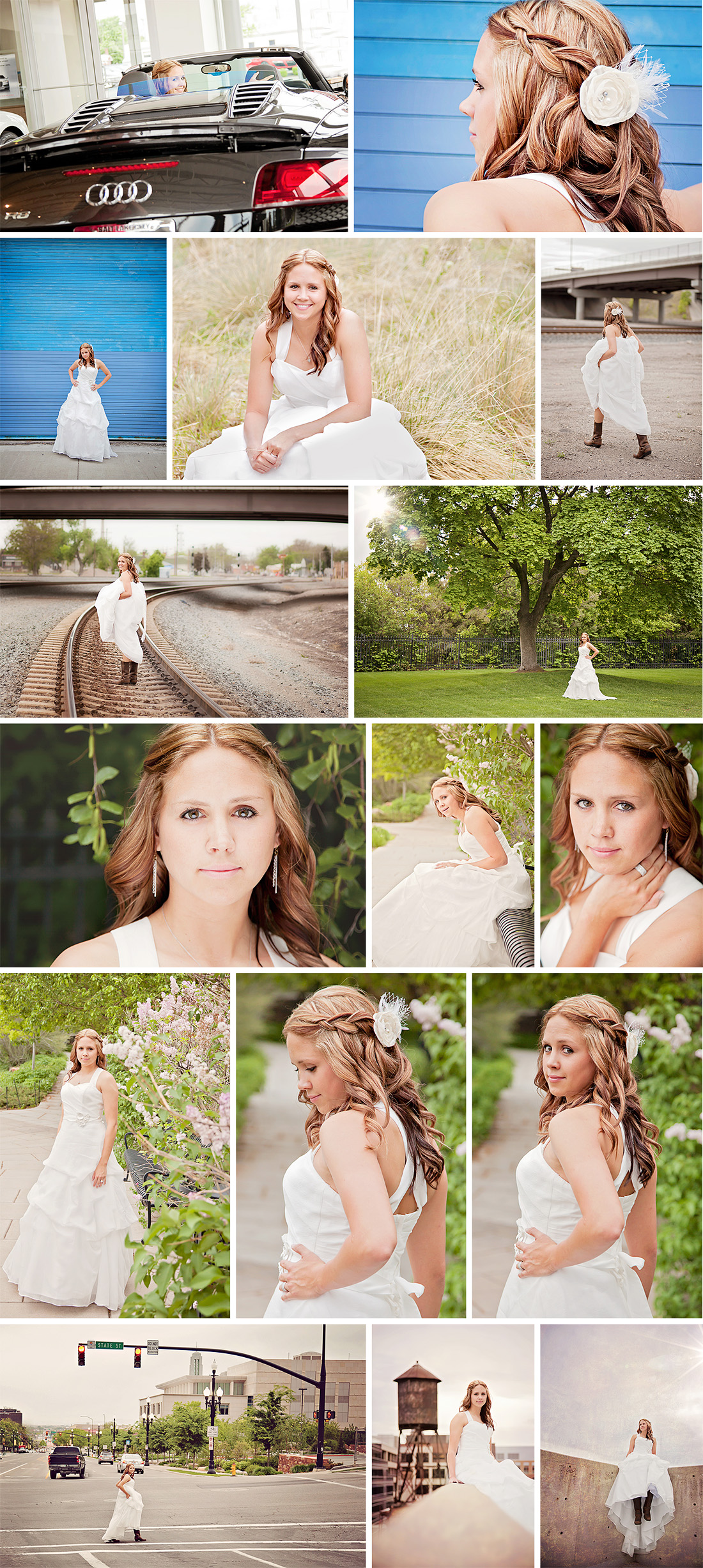 We found so many awesome locations and I loved how they turned out!