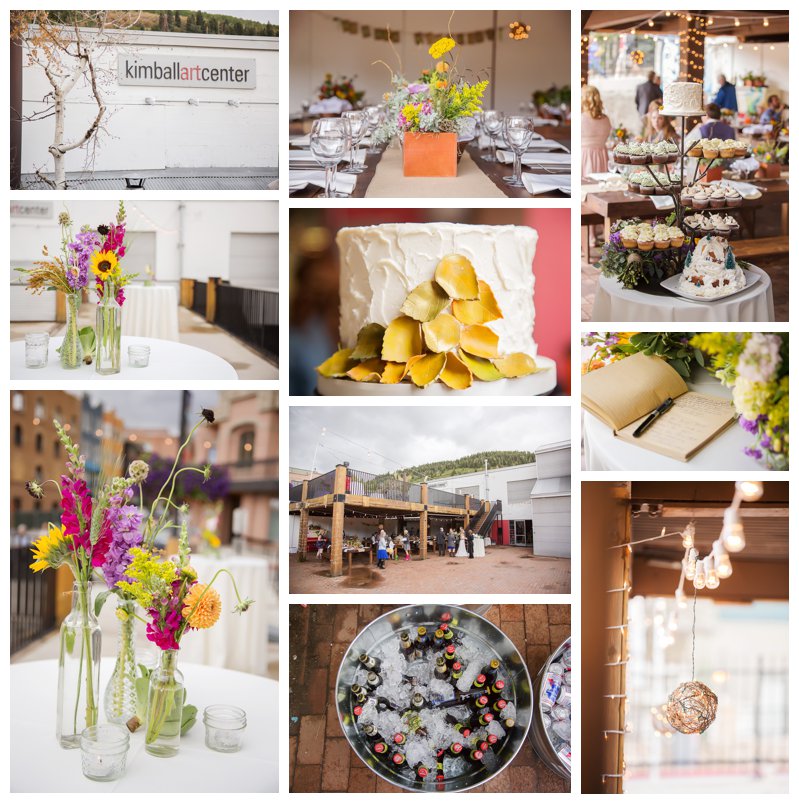 When I arrived at the Park City house where Gretchen was getting ready, it was pouring rain. And I don't just mean that is was sprinkling, it was pouring buckets! But honestly, I have never seen a couple handle it better. It didn't ruin the day at all and the clouds actually parted just in time for the ceremony.
The ceremony was on top of Gaurdsman Pass and it was gorgeous! The clouds and rain rolled in and then rolled right out, just in time. The weather seemed to know that we just needed a few minutes without the rain (Gretchen was prepared though and had some colored umbrellas just in case). The ceremony was small and intimate – it was beautiful.

And below are few favorite details from their dinner at the Kimball Art Center in Park City. I loved how intimate they kept the day and how they celebrated with those they loved most. Every detail of the day was perfect and White Ginger Events did an amazing job putting it all together!