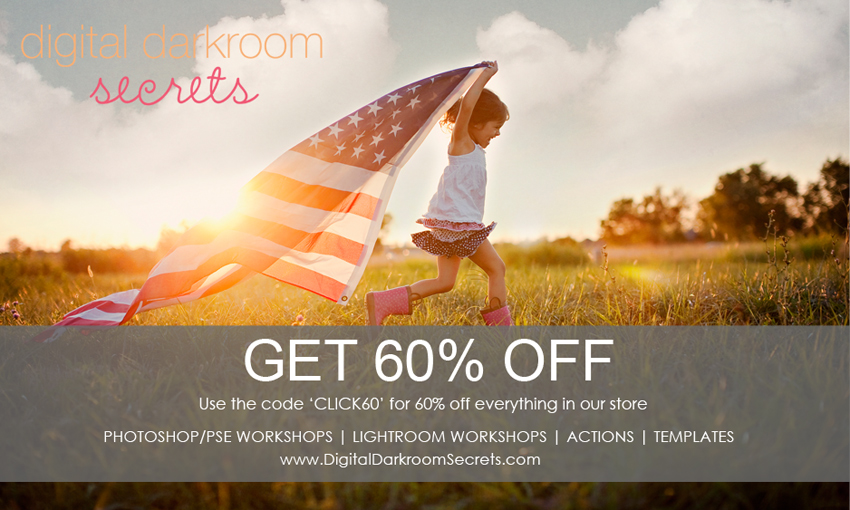 I am SO excited for Click Away this week and I am honored to be presenting 5 different programs. Two of my great friends (who are both photographers) are flying in on Wednesday and I can't wait for the week/weekend of fun!! There are so many people that I am excited to finally meet in person.
If you are going to be there, make sure to come and say hi! :)
In honor of ClickAway, Krista and I are offering 60% off this week on everything in the Digital Darkroom Secrets store! Just use the code CLICK60 right here.