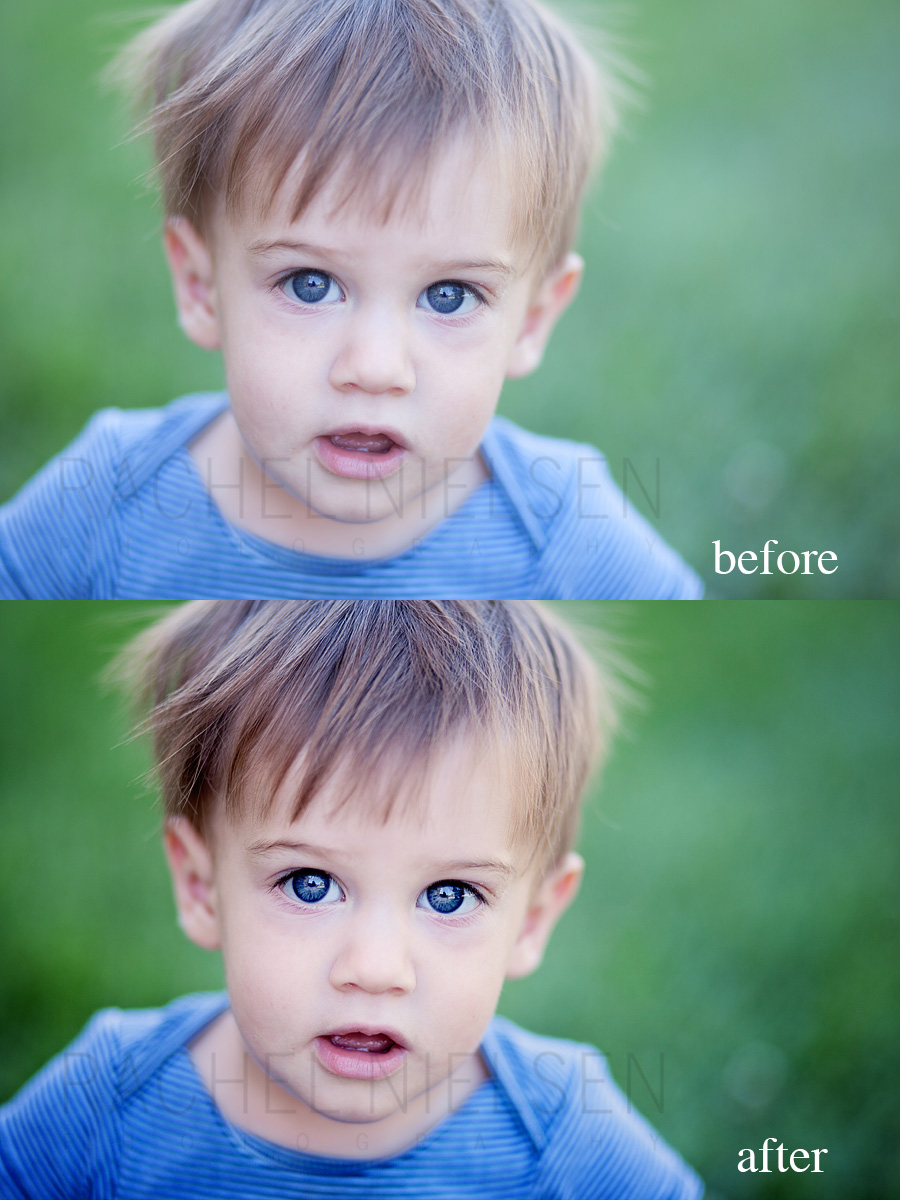 Short and sweet today :)
I wanted to share the free Photoshop tutorial I wrote this week over on the Digital Darkroom Secrets blog. It is about adding a soft center light to your photos to really help your subject stand out and pop off the background a bit.
My nephew is in town right now and I grabbed him quick yesterday afternoon and got some shots of him. I thought that one of those shots would be perfect for this tutorial.
Here is the before and after. Head on over to learn how I added that soft center light!